It's a dream for plenty of people: beautiful, thick, (long) hair that blows in the wind and looks like you walked straight out of a haircare commercial. Hair that's so beautiful that you can style it in the most gorgeous ways. For many people, their hair is so thin and sensitive that it breaks before it reaches someone's preferred length. Others just don't have the patience to grow their hair out, because let's face it: growing out your hair is a very long and frustrating process if you're not lucky enough to have supermodel's hair or want to spend a lot of money for hair treatments, extensions, wigs, or other ways of hair replacement. The following simple tricks will help your hair growth, without spending hundreds of dollars.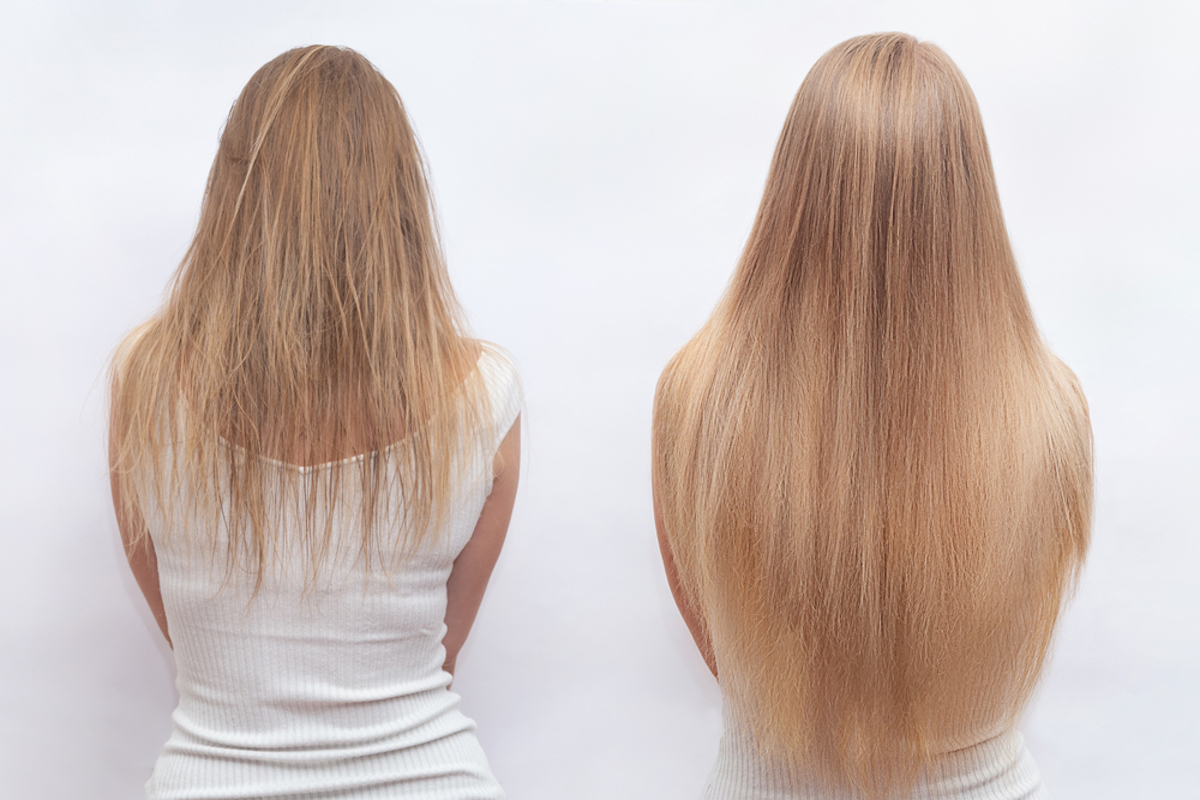 Nutrition is Key for Hair Growth
Having long, strong hair doesn't only depend on the products you put in your hair, but also on what you put in your body. "To promote hair growth, you need to 'nourish' the hair from the inside out. Try to increase your protein intake, with foods like fish, beans, nuts, and whole grains." If you don't like meat, make sure you maintain a high-protein diet. Studies have shown that women who don't consume enough of it suffer more from hair loss. Foods high in protein also contain vitamins A, C, and E, minerals such as zinc and iron, and omega-3 fatty acids. These can all contribute to healthier hair. In addition, to having a healthy diet, you can also use collagen boosters or take additional vitamins and other supplements that stimulate hair growth.
Make Your Own Conditioner with Vinegar & Water
Besides store-bought conditioner, you can also make your own. All you need is vinegar and water. Rinsing your hair with vinegar can boost hair growth and make the hair look shiny, healthy, and beautiful. A mixture of two tablespoons of vinegar and 1 liter of water can serve as a natural conditioner to rinse the hair and helps to create Rapunzel-like long locks.
Castor oil is a 100% natural product from the fruit of the Ricinus communis. This oil not only gives you beautiful, shiny locks, but also speeds up your hair's growth process. Castor oil contains essential Omega 9 fatty acids. These make brittle or dry hair look healthy and shiny again. The essential fats provide beneficial flora for the scalp, which stimulates hair growth. Experts say that castor oil can also be useful for some types of hair loss because of its powerful blend of proteins, fatty acids, and antioxidants.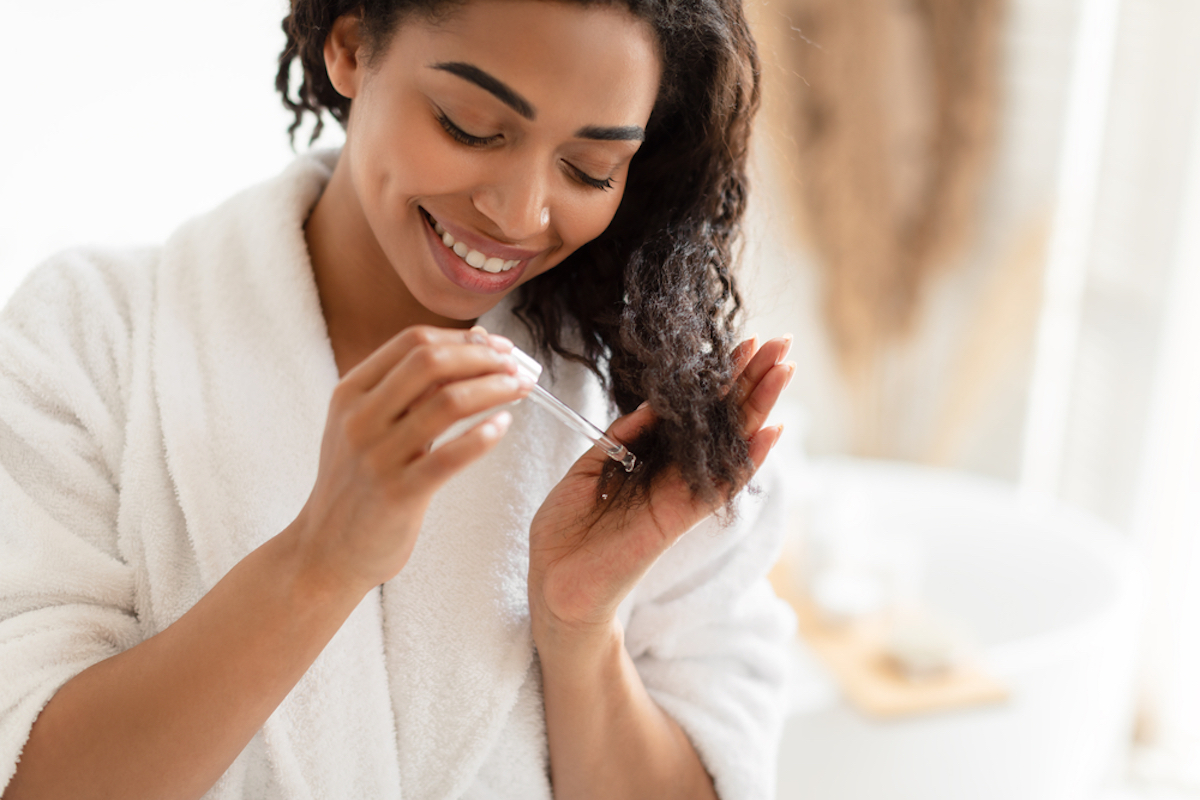 For great results, use it as a hair mask. Just massage the oil all over your hair and leave it overnight. Make sure you wear a swimming or shower cap, otherwise your whole pillow will be covered in oil. There's even better news: you can also use it for thicker eyebrows and longer lashes. What's more, the oil also makes for beautiful, smooth, and healthy skin. What a great oil! Bonus tip: adding a little aloe vera to your hair mask will stimulate the growth of new hairs and also stop hair loss. Mix both ingredients in a bowl into a smooth, homogeneous paste. Apply the mixture to your scalp and hair and focus on the roots and ends.
Say Goodbye to Cotton Pillow Cases
If you're determined to make the most of your hair growth, you know that any minor advantage you can gain can ultimately lead to a significant increase in your hair length. In that sense, switching from regular pillowcases to silk pillowcases is recommended. Silk is softer and causes less friction, which means that you'll wake up with fewer knots and tangles. That's what we all want, am I right?
Most people are convinced that the secret to beautiful and healthy hair is to brush it incessantly. Others are afraid that brushing hair causes it to fall out and avoid combing it unless it is really necessary. The truth lies somewhere in the middle of these two extremes. Combing your hair stimulates the scalp, releases natural oils, and helps to spread those oils along the length of the strands. But be sure to brush gently to prevent hair breakage or hair loss. Otherwise, it can cause traction alopecia (also known as baldness). Also, combing or brushing while the hair is still wet is one of the biggest mistakes people usually make. Never do this. Wait until your hair has dried naturally, untangle it gently, and comb it gently.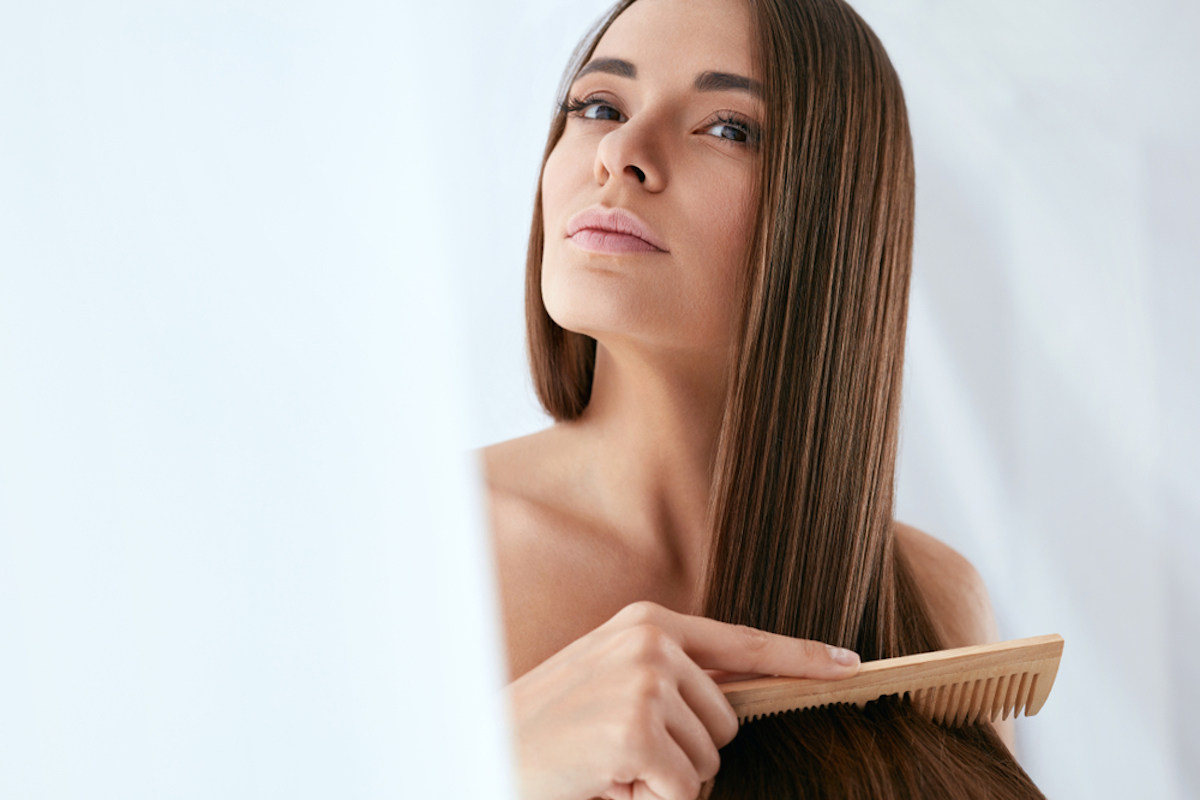 Pay Attention To These Tips When Washing Your Hair
When washing your hair, it's important to pay attention to the following tips. Massaging the scalp well and gently while applying shampoo improves blood flow to the scalp and hair growth. Using a shampoo that is chemical-free and enriched with special ingredients for long hair helps to effectively clean the hair while keeping the locks healthy and long. Using shampoo every day can dehydrate your hair and remove essential oils that are necessary for hair growth. Washing your hair every day is not necessarily bad if you have a good reason, such as excessive sweating and regular use of serums, gels, etc., but it's best to avoid it.
Drink Plenty of Water for faster Hair Growth
Drinking water is good for your whole body. It flushes out toxins and helps the body to function properly. Since your hair depends on the rest of your body to stay hydrated, it is absolutely necessary to stay well hydrated at all times. Another important tip about water and hair growth is: don't use hot water to rinse your hair. This will make your hair very dry and brittle. Always use cold or lukewarm water as this will smooth the cuticles and keep them flat. That way you get soft and easy to style hair.
---