It's a dream for plenty of people: beautiful, thick, (long) hair that blows in the wind and looks like you walked straight out of a haircare commercial. Hair that's so beautiful that you can style it in the most gorgeous ways. For many people, their hair is so thin and sensitive that it breaks before it reaches someone's preferred length. Others just don't have the patience to grow their hair out, because let's face it: growing out your hair is a very long and frustrating process if you're not lucky enough to have supermodel hair or want to spend a lot of money for hair treatments, extensions, wigs, or other ways of hair replacement. The following simple tricks will help you speed up the process, without spending hundreds of dollars.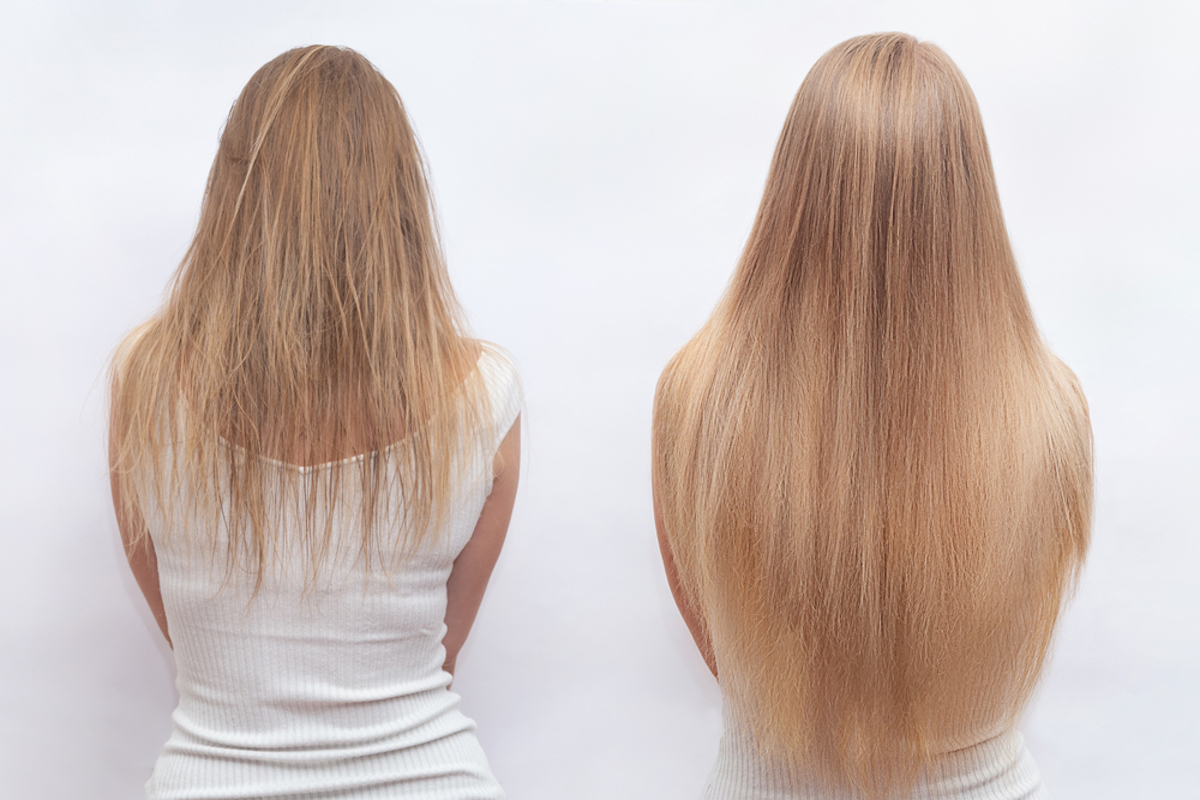 Nutrition is Key
Having long, strong hair doesn't only depend on the products you put in your hair, but also on what you put in your body. "To promote hair growth, you need to 'nourish' the hair from the inside out. Try to increase your protein intake, with foods like fish, beans, nuts, and whole grains." If you don't like meat, make sure you maintain a high-protein diet. Studies have shown that women who don't consume enough of it suffer more from hair loss. Foods high in protein also contain vitamins A, C, and E, minerals such as zinc and iron, and omega-3 fatty acids. These can all contribute to healthier hair. In addition, to having a healthy diet, you can also use collagen boosters or take additional vitamins and other supplements that stimulate hair growth.
Make Your Own Conditioner with Vinegar & Water
Besides store-bought conditioner, you can also make your own. All you need is vinegar and water. Rinsing your hair with vinegar can boost hair growth and make the hair look shiny, healthy, and beautiful. A mixture of two tablespoons of vinegar and 1 liter of water can serve as a natural conditioner to rinse the hair and helps to create Rapunzel-like long locks. Continue reading on the next page and find out, among other things, why your pillowcases should change and what castor oil is for a miracle cure.