There was a time when working from home was wishful thinking, but after COVID-19, there's been a surge of jobs you can do from your own place. Work-from-home jobs offer the opportunity to work flexible hours from the comfort of your own home, without all the workplace drama. Whether you have a college degree or not, or want an entry-level or senior/manager-level job; everything is possible. You decide when, where, and how to work. Or to put it another way: never again will you have to go to work in uncomfortable clothes and shoes while staring at gray walls all day. And the best part of it all: IT PROBABLY PAYS BETTER! Check out our list of highest-paying work-from-home jobs.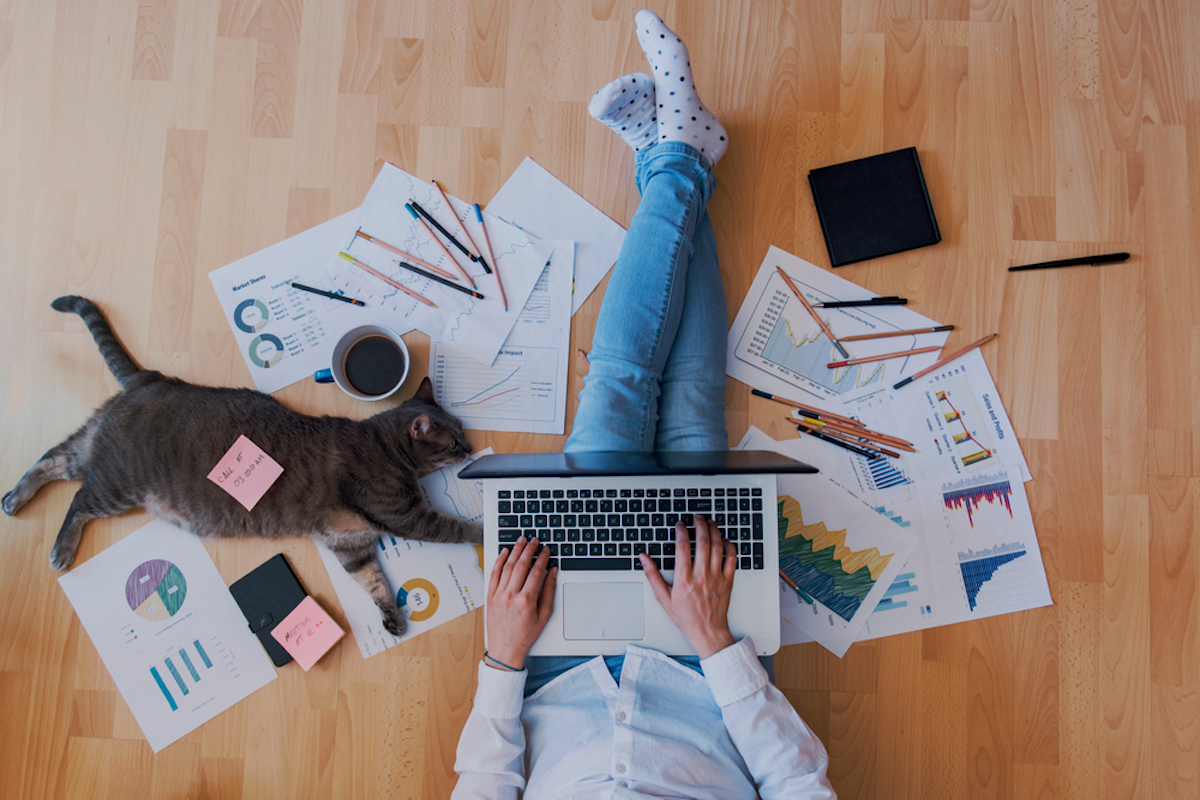 IT Support Specialist – avg. salary: $53,648
In case you really want to work from home, but still like to stay in touch with others – significantly to help them solve problems. This might be the job for you. IT support specialists help people set up their computers, solve technical issues and maintain computer systems for organizations and others. You might think: "This sound like a job on location," and to be honest, you're right, but just a little. There are organizations that want their specialist on-site, but more and more businesses discover that you can do these tasks from home. This can be done through a combination of voice chat, messenger apps, and virtual assistance technology that can access connected computers (systems) remotely. What is the job outlook? This is pretty positive. BLS (the Bureau of Labour Statistics) expects approximately 70k IT support specialist vacancies to be added each year – between 2020 and 2030. How about degrees? Well, this differs from business to business. One expects their specialist to have a bachelor's degree – in computer science – while others consider an associate degree or a professional certificate to be sufficient as well.
Brokerage Clerks – avg. salary: $55,190
As a brokerage clerk – also known as broker's assistant or sales assistant, – you have to have affection for the financial market – to be more specific; for the stock market. You are the point of contact for customers when they have questions about their sales, purchases, problems in their accounts, or market fluctuations. You have to do a lot of administration, as you document security transactions, and prepare and keep track of receipts. But that's not it: they also plan and coordinate transfers of security certificates between clients. Because this is a lot of administrative work that you do behind the computer, this can be done very well from the comfort of your own home. Do you need a degree? A high school diploma or equivalent is enough to apply for these vacancies unless otherwise specified. Continue reading on the next page and find more interesting work-from-home jobs.