We all have threadbare bath towels that are not as soft as they used to be. Do you have towels that are meant for the trashbin? Hold on, and do not discard them. Thanks to this DIY idea, your old bath towels can get a second life as a bath mat.
Bath mats are necessary, because if you step out of the shower or bath, the wet tiled bathroom floor may be slippery, causing you to fall. Therefore a good bath mat is not an extreme luxury, and it also feels good at your feet. Of course you can just buy a bath mat or even a heated one, but it is much more fun to make a new bath mat out of old bath towels.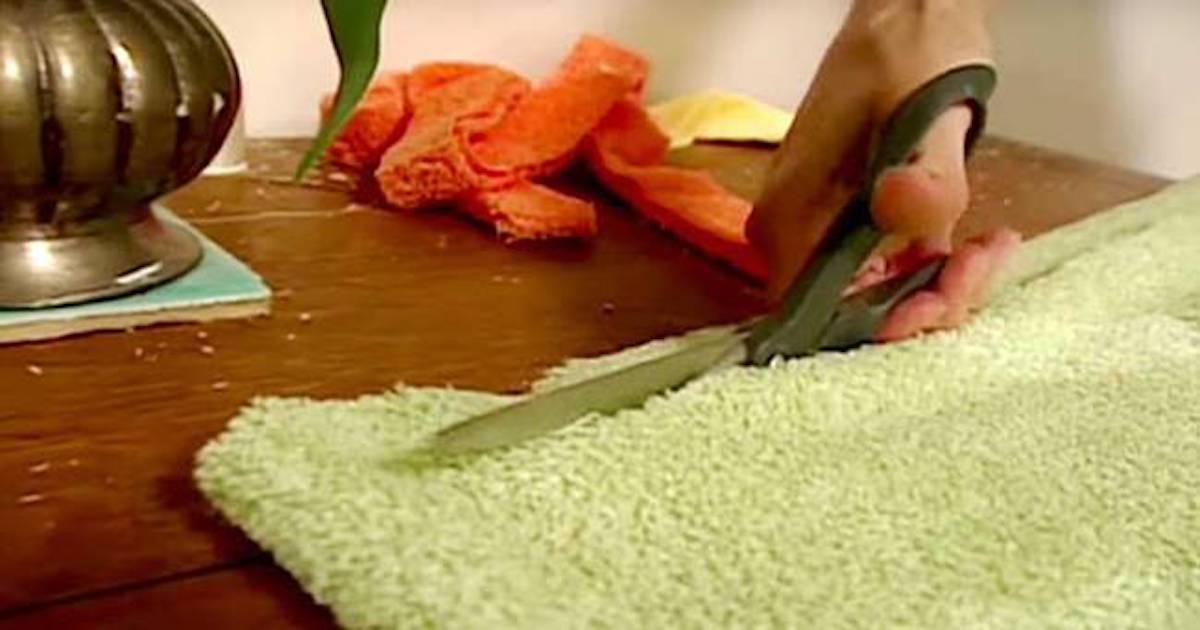 As mentioned before, it is a shame to throw away threadbare bath towels. Instead, we are going to give them a second life as a bath mat which can also be useful inside a restroom. All you need is a pair of scissors, at least 3 bath towels, a needle and thread. Once you have all the supplies, you are ready to provide your bathroom with an easy to make bath mat.
As demonstrated in the video, the towels are cut into strips and then woven into a cheerful bath mat. The nice thing about it is that the most unique bath mat for your bathroom can be created in an original way with endless variations. The new bath mat is also absorbent, and it will not cost you any extra money.