Bathroom renovations can be a very expensive home improvement project. The unique limitations of remodeling a bathroom are created by the combination of plumbing, water holding capacity, electrical wiring, and decorating schemes packed into the smallest residential spaces. Yet, whether in terms of day-to-day living or house property values, these same demands place unique value on bathroom rooms. Having to remodel your bathroom, whether you do it just for fun, or to increase your home value, doesn't have to be that expensive, luckily. You can create a whole new bathroom on a budget, by following these tips!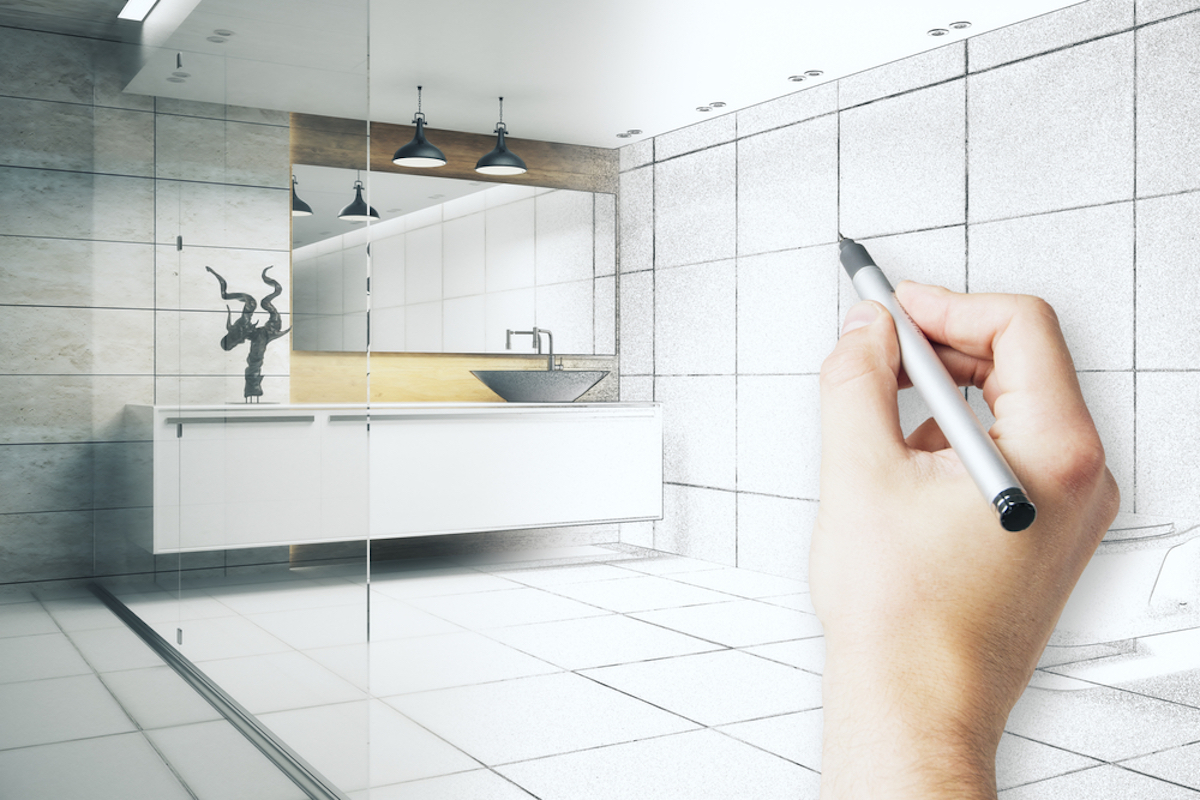 Use Lower-Cost Lookalike Materials
Before you begin, keep in mind that inexpensive upgrades don't have to be low-value: correctly finished upgrades can add value, whereas poorly completed upgrades might potentially depreciate the value of your house. When it comes to saving money, keeping and renovating your old materials is always the best option. However, if you must substitute materials, low-cost substitutes can often pass for the real thing. Consider luxury vinyl flooring instead of real wood plank flooring. Today's vinyl flooring is significantly more appealing than older versions. From far, innovations like luxury vinyl flooring and plank vinyl can mislead the eye.
Pre-Fabricated Shower
Hiring a professional to create a customized tile shower from scratch is the most expensive option for a new shower. While custom-built tile showers and tubs are beautiful and unique, a prefabricated shower unit is usually much less expensive. Most pre-fabricated showers can look unique, too, if you use the right decoration.
Place Your Own Toilet
Avoid hiring a plumber to replace the old toilet. Instead, do it yourself and install your toilet. Only a few waterline connections are required during toilet installation. The most difficult aspect of toilet installation is physically moving the toilet into place. Purchase a low-cost hand truck or enlist the help of a buddy for this. If this is not an option for you, it is wise to invest in a plumber rather than other materials for your bathroom. Continue reading on the next page and find out, among other things, how important the right lighting is for an expensive and nice-looking bathroom.