People often think that the more ingredients there are in a dish, the better it tastes. However, this is not true at all. Because the most delicious pasta sauce, invented by Marcella Hazan, is made with only three ingredients. Everything about this sauce is simple, but we predict that it is the tastiest pasta sauce you have ever eaten.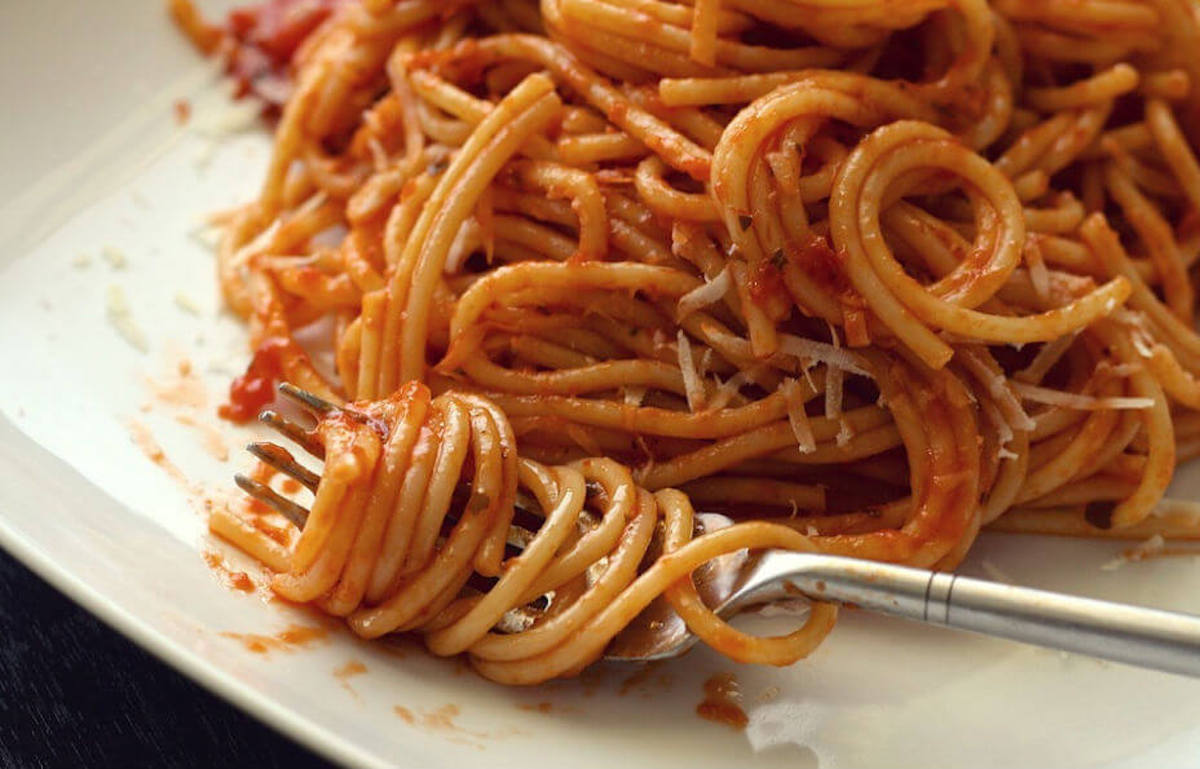 Ingredients
– 800 grams of peeled tomatoes (two cans of 400 grams each)
– 5 large tablespoons of butter
– Half an onion
– Salt and pepper (optional)
Marcella Hazan (1924 – 2013) is the woman who made Italian cuisine accessible. She had a great cooking talent. She started writing recipes for the newspaper, but soon she bundled her ideas, recipes and tips in her first cookbook: The Classic Italian Cook Book. She was a star in guiding home cooks and soon she was praised for her fantastic recipes. One of the recipes that gave her a lot of praise is the recipe for one of the easiest and tastiest pasta sauces. Many even claim that this is the best pasta sauce in the world. What is wonderful is that you only need a few ingredients for this sauce.
Watch the video below and follow the steps to make the tastiest pasta sauce in the world: