Cleaning the floors feels like something simple, but to be honest, it might be more challenging than you think. As we use the floor every day, multiple times a day, we should take excellent care of it. Whether you have got a hardwood floor, carpet, laminated or tile floors, you should be very careful with what you use when you clean them. Chemicals can damage beyond repair. Therefore, if this means that if happens, you will have to buy and lay a new floor. The best way to avoid this, of course, is to dismiss all chemical cleaners and use only natural cleaning products from now on. We tell you which ones they are and how to use them…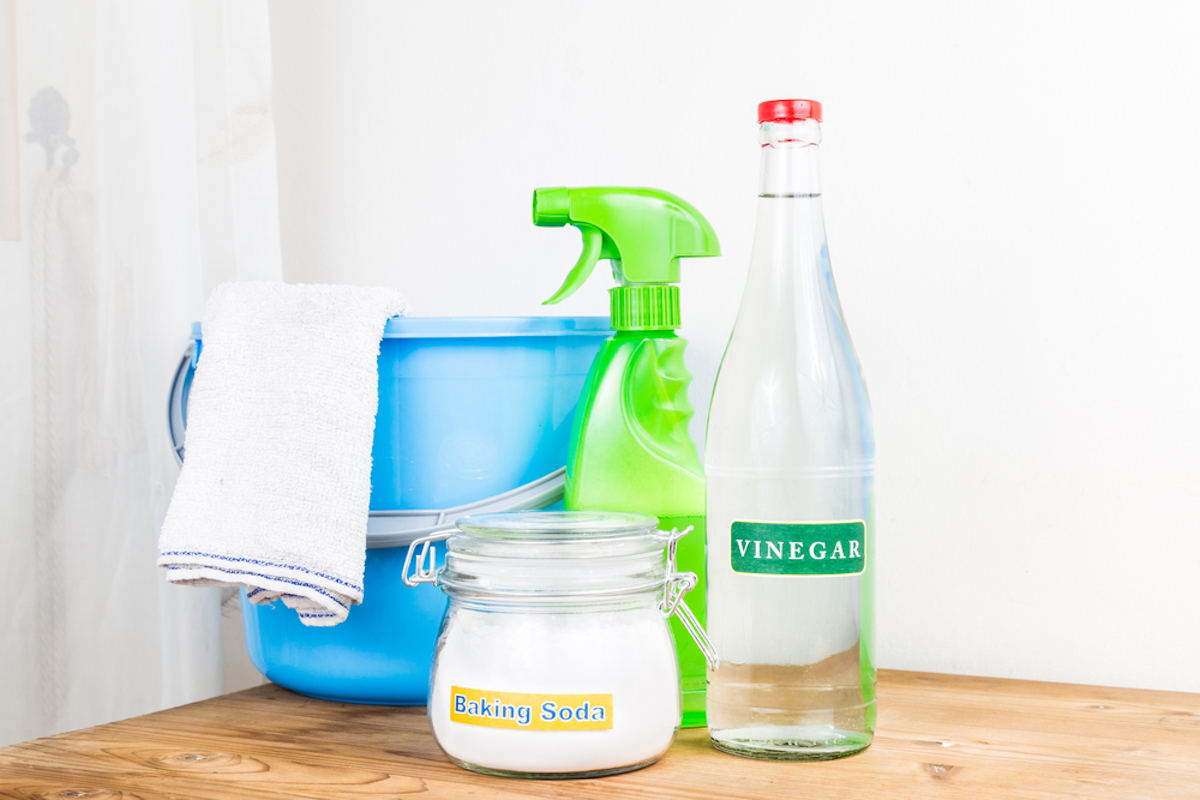 Clean Carpets with Vinegar & Baking Soda
If you are lucky enough to have carpet in your home, which means you always have warm and soft feet, it is also important to clean it regularly. Of course, I don't have to explain to you that you do this with the vacuum cleaner. But what should you do if the carpet has stains because you spilled some wine or chocolate? Vinegar can help you get rid of these annoying stains. Mix a bit of this natural cleaning product with a few spoons of baking soda and pour it on the stain. Let it soak for an hour and then dab all the moisture up with a clean sponge or tea towel. You can repeat the process until the stain is gone. This works for all kinds of stains, but for some – like blood and red wine – you should work faster than for others. Does the carpet have a funny smell? Sprinkle some baking soda on the carpet, let it do its job for a few hours – or overnight – and vacuum the carpet the next day. I bet you don't smell a thing!
Clean Hardwood Floors with Vinegar
We all adore some beautiful (hard)wooden floors in our homes. It looks pretty and classic and whether you're walking barefoot or walking with shoes, wooden floors walk very comfortably and warm – compared to tile flooring. The downside of having a wooden floor is that it can easily look dull and dirty. But which product should you use to clean it? Your own floor cleaner, made of vinegar, because this product will help you get rid of those ugly-looking stains on your beautiful floor. This is what you should do, mix a gallon of water with 1 cup of vinegar and mix this very well. Once you're done, you can put it in a spray bottle and check your floors for stains, but you can also use it when you clean your floors the old-fashioned way, with a mop and a mop bucket. Continue reading on the next page and discover more ways to easily and naturally clean the floors in your house.