4. Move your furniture without scratches
Large, beautiful and attractive furniture, sounds good right? But when you have to move them in your house it can be a disaster. They are big, heavy and you don't always have someone around who can help you. Eventually you have to drag them and that can create streaks on the floor. Make the process a little easier with a little aluminium foil. Of course you can always use furniture moving pads to move your large furniture, but a little aluminium foil can achieve the same goal.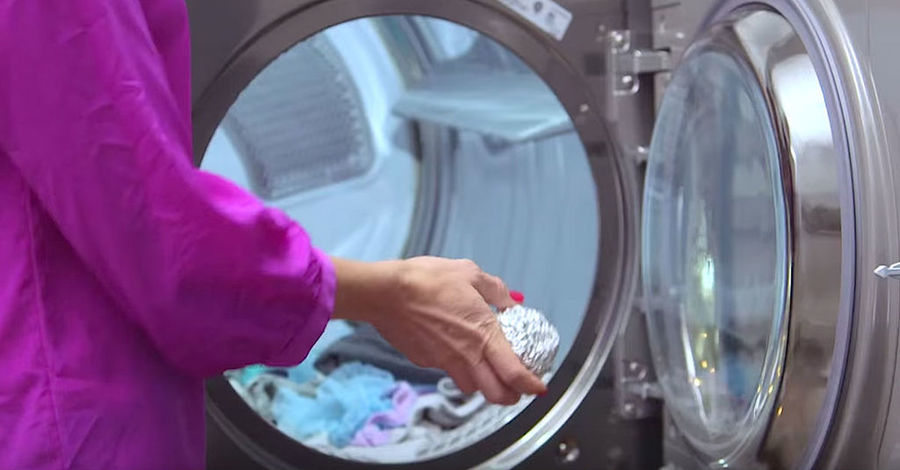 Simply place it under the legs of the furniture (glossy side up, the dull side is smoother) and they should be much easier to move over carpet. Of course it is still tough, but you will not have as many problems to get started and the furniture will not "jump" as you drag it.
5. Clean silver with aluminium foil
Cleaning your silver can be difficult. Over time it can attract dirt that strongly attaches to the knives and spoons. To be honest it can be a real pest. There are natural, home-made cleaning remedies for silver that you can use. Save money, and avoid using chemicals. Non-toxic, and good for the environment. Silver can easily be cleaned with aluminium foil, bicarbonate and hot water.
This method uses electrolytic reaction instead of chemical corrosive cleaning agents and it removes oxidized silver without removing anything from the underlying metal. This works perfectly with severel damaged silver. You can even soak the affected silver in the solution and it is possible that highly oxidized silver only needs a light polish.
6. Keeping steel wool pads from rusting
Steel wool pads are typically things you will never forget once you have used them. It is a perfect tool when you clean the sink or do the dishes. It's just annoying that they get rusty after you have used them a few times. Do not immediately throw them away when you see rust appearing. Try wrapping the sponges in foil and putting them in the freezer. That can extend the life of steel wool and save you time and money in the future.
7. Attach self-adhesive vinyl floor tiles
Because vinyl tiles do not have the weight or stiffness of stone or ceramic tiles, they can curl at the edges or even detach completely if the self-adhesive function does not work properly. Often you can press the tiles back in its place without using special tools or materials. Sometimes it may be that you have to remove the entire tile and clean the subfloor in order for the vinyl to stick properly.
In any case, attaching a loose tile is a relatively easy job that you can do without the help of a contractor. Place the tile back in its place, cover the individual tiles with a sheet of aluminium foil and iron them with a standard iron. The heat of the iron will heat the glue and fasten the vinyl tile for months to come. Find out what the last 2 uses are for using aluminium!
8. Friendly tooth cleaner
You may have seen people spend hundreds of euros on pearly white teeth that stay that way for only one or two weeks. But what if there is a way that a home remedy could give you more or less the same results? Irresistible, right? Don't wait any longer, and mix some bicarbonate with toothpaste, take some aluminium foil and start the treatment. Place a layer of mixture on the foil sheet and place it around your teeth. Remove the foil after about an hour and admire your new radiant smile. Isn't that great?
9. Barbecue friendly
BBQ meals with family and friends are great, but the mess that remains is not. Cleaning the grill can take hours of work. Nobody feels like doing that. Besides, many tasteful fats drop in the coals, which causes flavours to be lost. Don't let these problems get in the way of a pleasant evening and let aluminium foil solve them for you. Simply place a few layers of aluminium foil on top of each other and place them on the BBQ to prevent dripping. The same foil, together with some soapy water also helps to clean the barbecue rack within a few minutes.